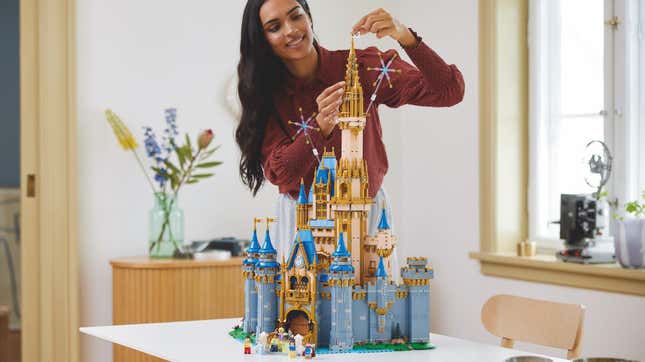 What's the first thing you think of when you think of Disney? No, not Mickey Mouse, though he's probably second. It's a castle. Maybe you see a physical castle like the ones at Disneyland or Walt Disney World, or maybe it's one in the studio logo seen before most of its films. But either way, Disney and castles are synonymous, and that's why it's teamed up with Lego to release the biggest, boldest Disney castle yet.
Next month, Disney is releasing a brand new Lego castle that's comprised of 4,837 pieces (that's almost 800 more pieces than the previous castle released in 2016). It features references to 14 classic Disney films, and comes with eight minifigures, two of each from Snow White, Cinderella, The Princess and the Frog, and Tangled.
Retailing for $400, it'll be available to Lego VIPs beginning July 1 and to everyone else on July 4. Check out these images.
Source link